For first-time users.
Information on new registration.
New registration is from the reservation button of each course.
If you are a first-time user, please make a reservation after registering a new account.
It will be easier to make the second and subsequent reservations.
【Guidance】
If you cannot register a new account, please make a reservation by phone. Reservation phone 03-3453-5434

① sign up | New registration for first-time users.
New registration is from the reservation button of each course.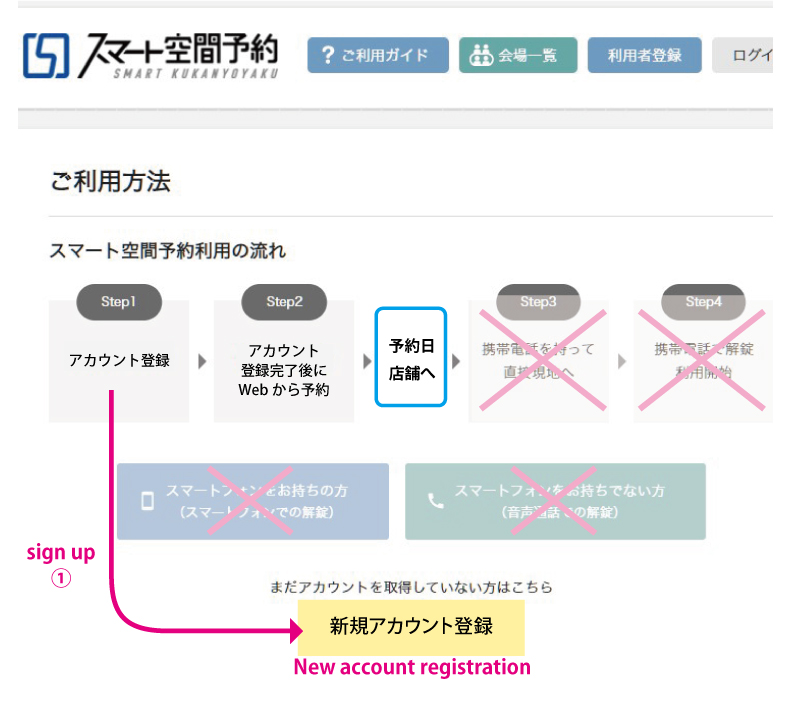 ② sign up | Select individual or legal entity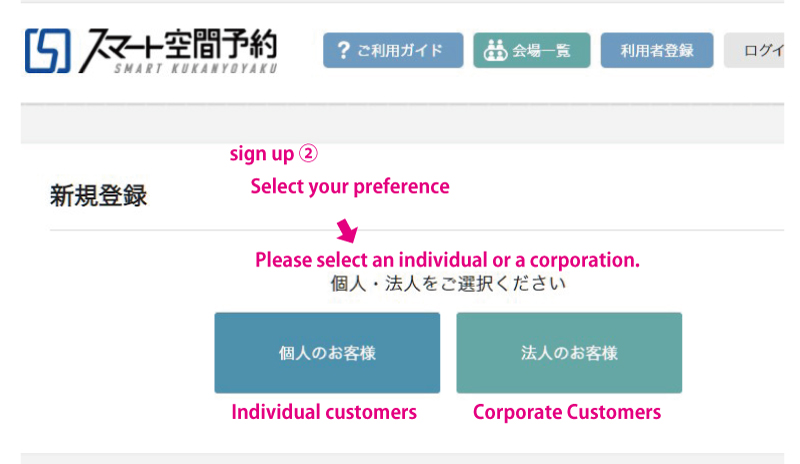 ③ sign up | Enter your name, address, etc.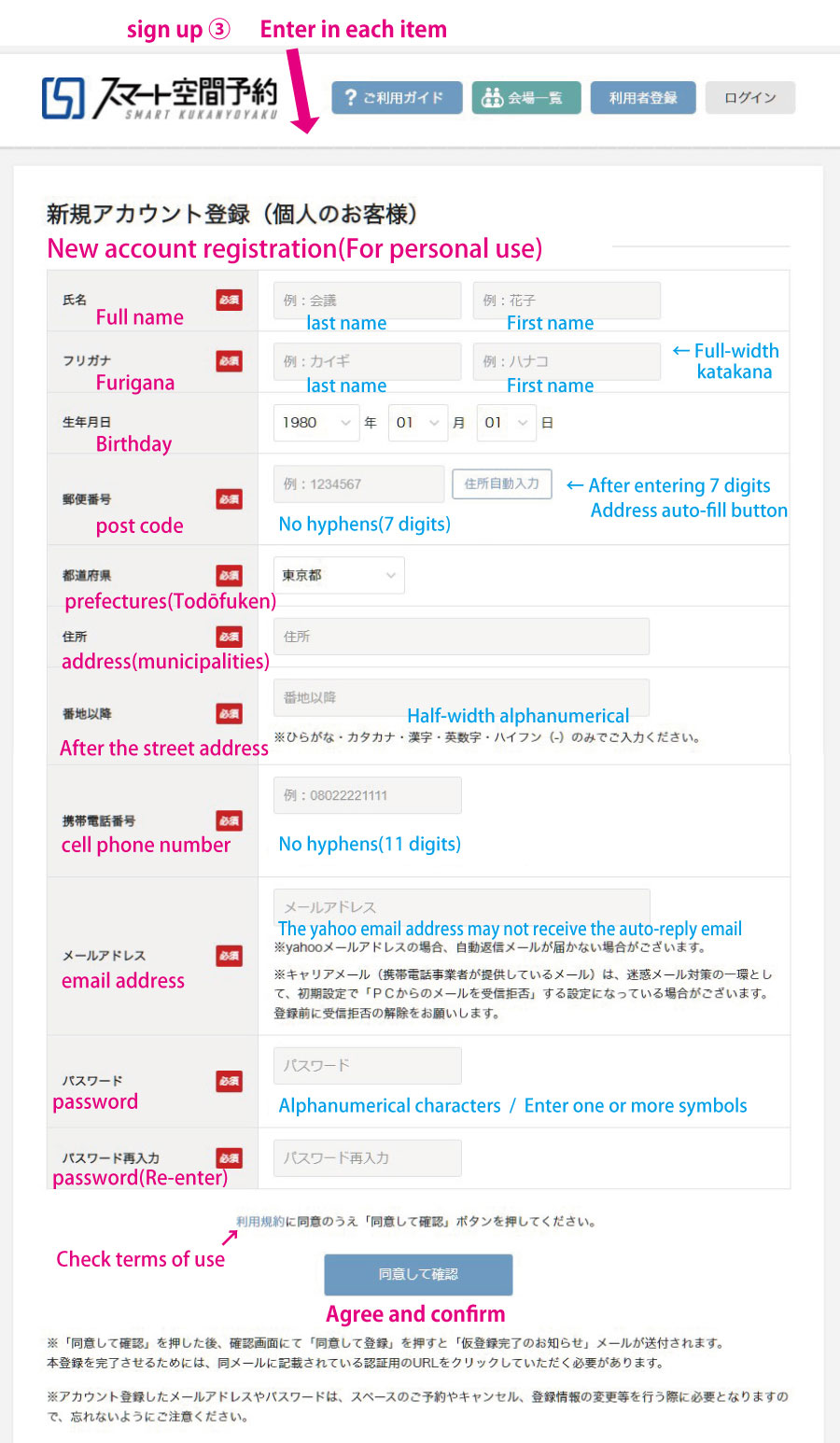 After completing the input. You will receive a registration completion email.
A registration completion email will be sent to the registered email address. After that, you can make a reservation.
From the next reservation, you can log in with the registered contents.

④ Reservation start. Book your desired plan.
Buyer charter plan Reservation page Click → Go to the reservation page
Please specify the desired date and time to make a reservation.
Payment can be selected from credit card payment, bank transfer, and local payment.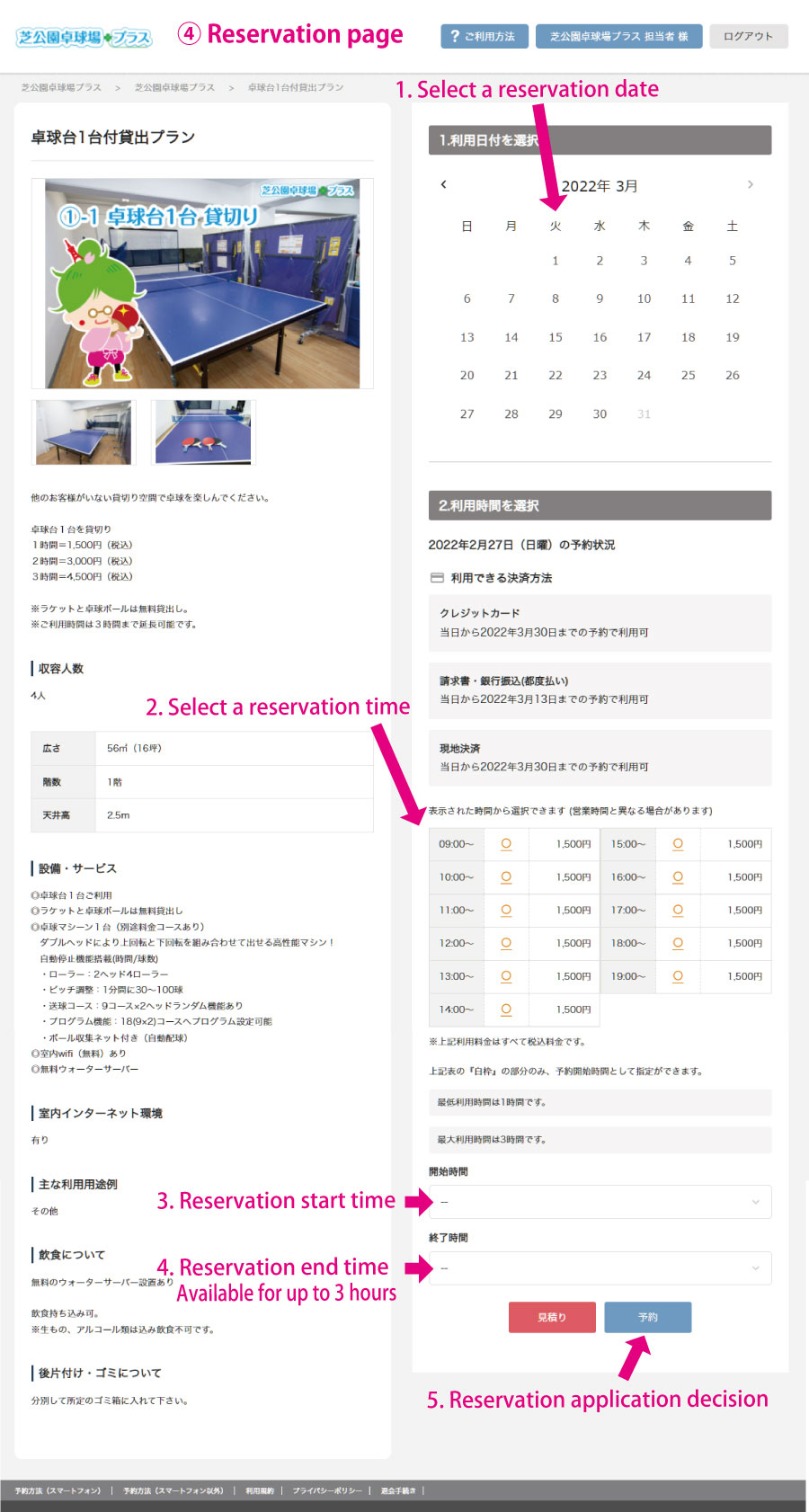 Reservation application end

⑤Visit
Please come to the store on the date and time of your reservation.
[Open on weekends and holidays]
Regular business hours: 9:00-18:00
Early morning and evening self-service hours: Early morning 3:00-9:00, evening 18:00-23:30
Shibakoen Takkyujyo Plus is a rental studio that can be enjoyed for multiple purposes.

It is a private studio where you can have a good time.
It is a private studio that you can use with confidence.


Based on the new coronavirus infectious disease control guidelines, the equipment used by customers is carefully disinfected and cleaned.